Nah, I don't need a new Buzz, I like the old one just fine. Oh, but look at this picture of Buzz when he was new! This is from the day I adopted him, about ten minutes after we got out of the car. My mom just emailed this to me. Look at how attached he already is!! And that snorgley-orgley belly!!!
Here he is a year ago, seven months old and such a puppy.
This year, Buzz grew to his full size (well, I hope, he's huge!)
He was neutered. It was awesome.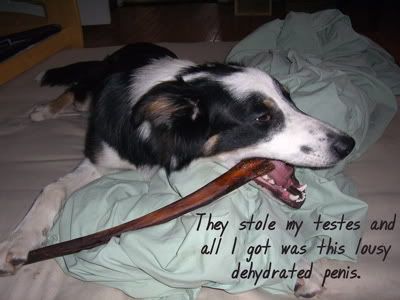 I got a new camera and started pointing it at him incessantly...he didn't mind!
In 2007, Buzz destroyed 4000 toys...
went on 8000 hikes...
made a million new friends...
and generally had a ball!
Happy New Year!