Posted by

Rossie
on Monday, August 27, 2007
No comments:

Last Sunday, after 10+ inches of rain in 24 hours, many of the trees and much of the dirt between my parents' driveway and road slid into the road. As I understand it, in parts, the edge of the driveway was suspended over air.
Here's an old picture of the driveway. This pictures is at least 10 years old. There were many more trees to the left and the driveway had recently been entirely rebuilt. As you can see, the house is built on a bluff and the incline is quite steep.
Here's a sketch of the affected areas....there were two major wash outs.
Pictures from Sunday.
It's five days later and it is still raining. These pictures are of the hill being reinforced. They are using the same process as reinforcing river banks.
Except for a small amount of water in the basement, the house seems to have come through the storms alright. I feel just awful for those who have lost their homes, their crops and their loved ones.
Buzz doesn't know what all the fuss is about...he thinks rain and mud are wonderful!
Posted by

Rossie
on Friday, August 24, 2007
No comments:

Dear Diary,
Last night I was trying to bring my yellow ball inside with me, but the food lady told me to leave it outside. I really wanted to bring it in with me because it had this really thick layer of mud and gunk on it and I've been meaning to put more mud and gunk in the house.
Anyway, the food lady let me in through one of the back doors but wouldn't let me into the kitchen unless I left the ball in the hallway, so I scampered away from her and into the basement with my ball. Well, the spirits were not with me!! I dropped my ball under the stairs.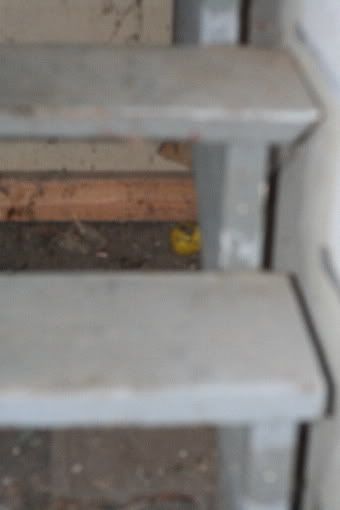 I tried to look under the stairs to get the ball, but the food lady said that it was dark and it was bedtime and we'd check on the ball in the morning when we had more light. Well, that if my FAVORITE ball so I was very worried she'd forget. She did not forget, this morning we went to look for the ball! At first I could not find the ball…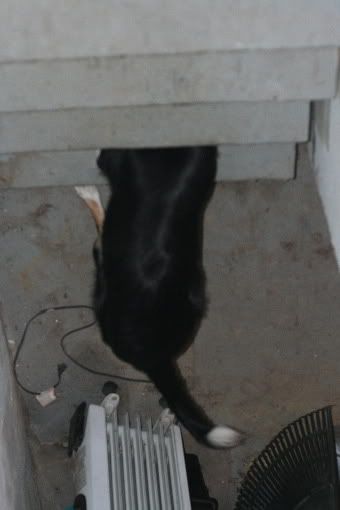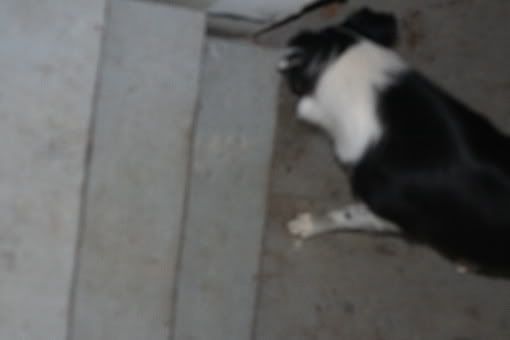 But then I saw it!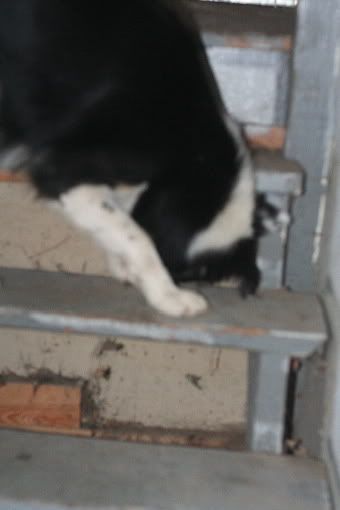 Before I had time to think twice, I shoved myself through the little opening in the stairs.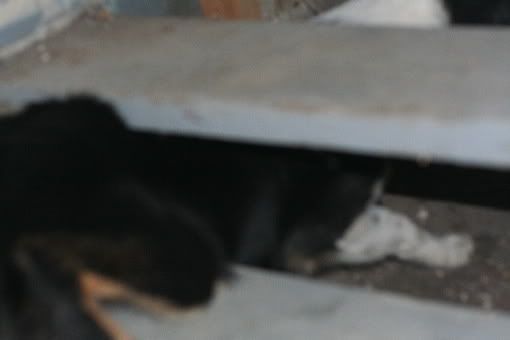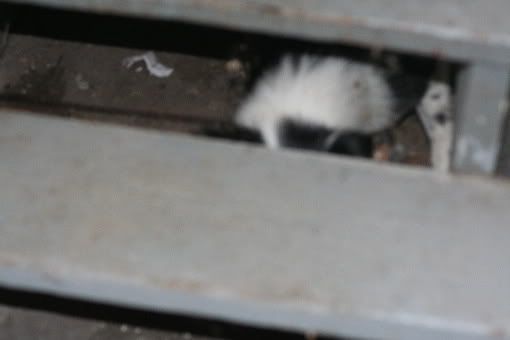 The food lady thought I might be stuck under there, but I got out just fine!
The food lady was laughing so hard she couldn't focus her camera. She took the ball from me for a special bath and then gave it right back.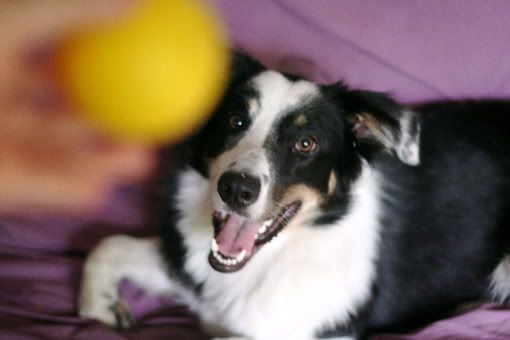 I'm so glad my ball is safe!
Posted by

Rossie
on Wednesday, August 15, 2007
No comments: