Dear Diary,
Last night I was trying to bring my yellow ball inside with me, but the food lady told me to leave it outside. I really wanted to bring it in with me because it had this really thick layer of mud and gunk on it and I've been meaning to put more mud and gunk in the house.
Anyway, the food lady let me in through one of the back doors but wouldn't let me into the kitchen unless I left the ball in the hallway, so I scampered away from her and into the basement with my ball. Well, the spirits were not with me!! I dropped my ball under the stairs.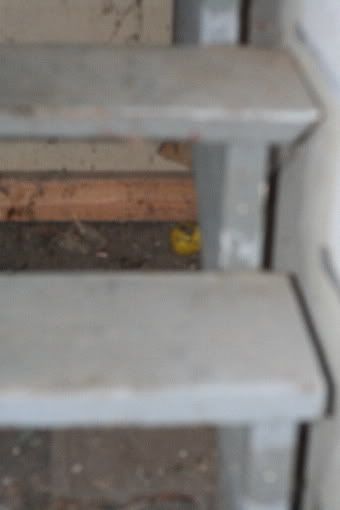 I tried to look under the stairs to get the ball, but the food lady said that it was dark and it was bedtime and we'd check on the ball in the morning when we had more light. Well, that if my FAVORITE ball so I was very worried she'd forget. She did not forget, this morning we went to look for the ball! At first I could not find the ball…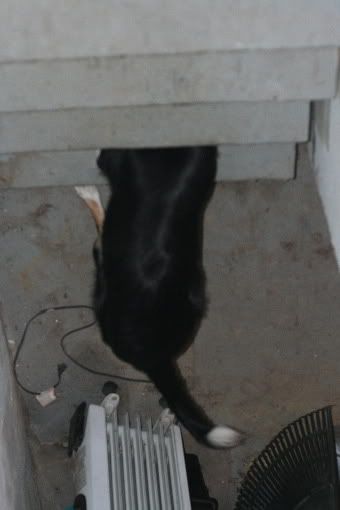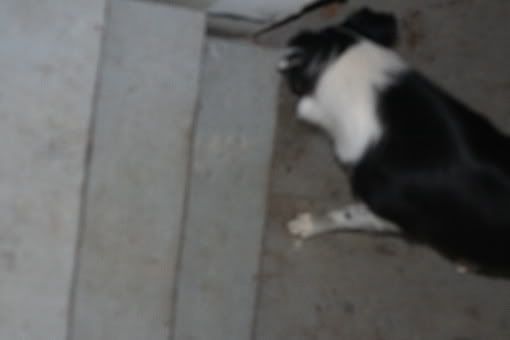 But then I saw it!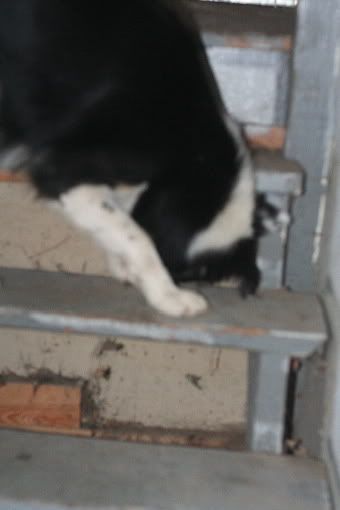 Before I had time to think twice, I shoved myself through the little opening in the stairs.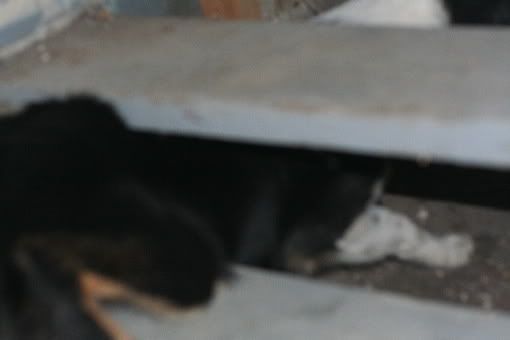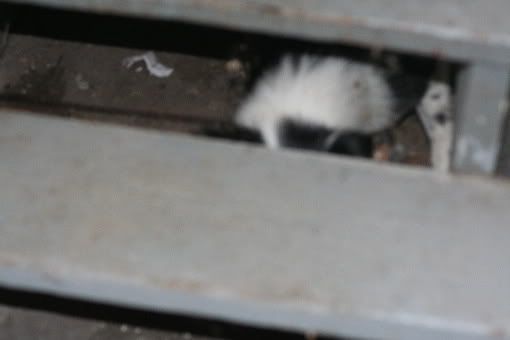 The food lady thought I might be stuck under there, but I got out just fine!
The food lady was laughing so hard she couldn't focus her camera. She took the ball from me for a special bath and then gave it right back.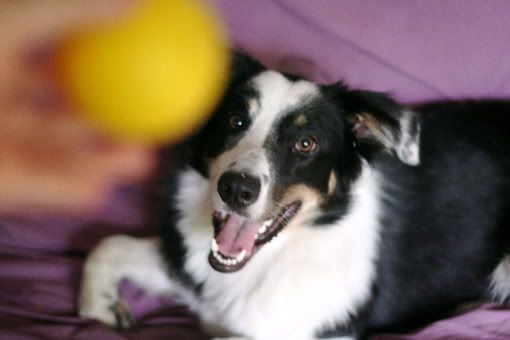 I'm so glad my ball is safe!